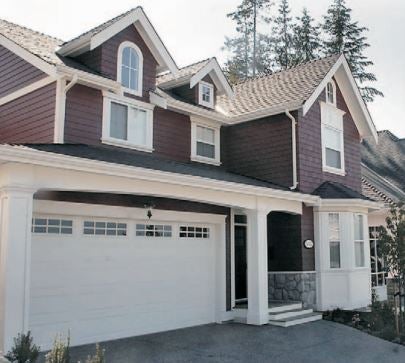 Location:
White Rock
Project size
: 37 single-family detached homes
Residence size:
3,500 – 4,000 sq.ft., including finished basement
Prices:
$760,000, including GST
WESTCOAST HOMES
Forest Ridge is a four-builder development organized by Todd Antifaev & Jon Moss. It
has been such a success.
The four they approached — Laurel Ridge Homes, Patshell Homes, Pavilion Homes and Providence Homes — were quick to get on board. In an interview in the show home for Forest Ridge, Antifaev says the idea worked because all four builders have a similar philosophy, kept to the same high standards of construction and enjoyed working together. When it came to which builder got which lot, they basically drew straws and took turns choosing the lots they would build on, says Antifaev, adding "everyone was very happy."
But what set this project apart from many other larger-scale housing developments — besides its multi-builder approach — was the ability for buyers to semi-customize their homes.