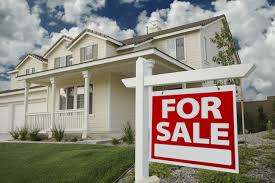 It's important to work with an experienced REALTOR® when selling your most valuable asset. Selling your home takes preparation, organization and professional marketing. By using us as your Real Estate team, we will guide you through every milestone, from analyzing your needs to closing the sale.
Please tell us about the property you're looking to sell, using the form below or by 
contacting us
 directly. Let's get started!
Interpretation of Information - Just like a Lawyer who has access to the Law and is capable of interpreting it and advising their clients accordingly, so does a REALTOR®. We provide, interpret, advise and educate our Customers and Clients about the Real Estate market and transactions.
Our business relationship begins before we sign a Listing Agreement. As your designated Seller's Agent, we have duty of care to protect your best interests. We conduct a thorough market analysis by reviewing the relative comparables and then discuss with you the best strategy for selling your home. We promote and market your property through our expansive network of industry experts, social media presence and various online resources. We feature your home to get quality results that make YOU happy.